What is a nuclear reactor and how does it work?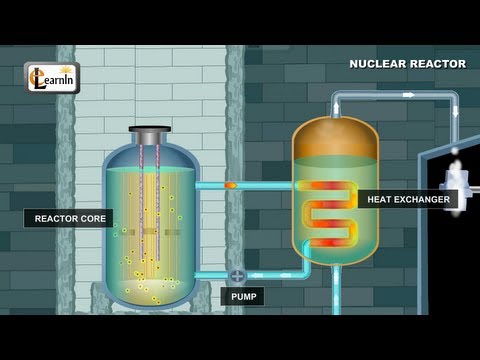 What happens in a nuclear power plant?
When a reactor starts, the uranium atoms in the reactor core split, releasing neutrons and heat, and kick off an ongoing chain reaction that generates more neutrons and heat. While other power plants burn fuel to create steam and turn the turbine, nuclear power plants are unique.
How does a pressurized water reactor work?
More than 65% of the commercial reactors in the United States are pressurized-water reactors or PWRs. These reactors pump water into the reactor core under high pressure to prevent the water from boiling. The water in the core is heated by nuclear fission and then pumped into tubes inside a heat exchanger.
How do control rods work in a nuclear reactor?
Control rods can then be inserted into the reactor core to reduce the reaction rate or withdrawn to increase it. The heat created by fission turns the water into steam, which spins a turbine to produce carbon-free electricity.